* * * * * * * * * * * * * * * * * * * * * * * * * * * * * * * * * * * * * * * * * * * * * * * * * * * * * * * * * * * * * * * * * * * * * * * * * * * * * * * * * 
The vernissage at Update Gallery was fantastic, and I was able to enjoy a nice cultural afternoon :) Wonderful people, and such great vibes! The day after the vernissage, Ken and I were able to stroll around Bonn a little bit. We couldn't get too far, but still got a nice glimpse of the old town.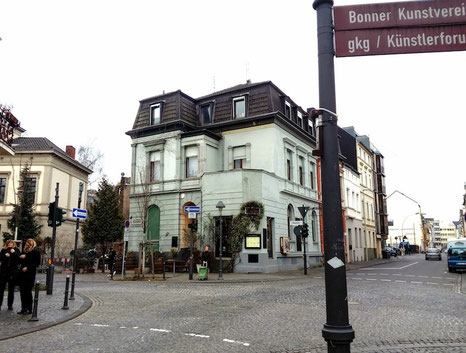 The Monday morning was very calm, and the town seemed to have a different flow of time. The flow was really comforting for me. There was warmth there. Whenever I visit a new place, the feeling I get from the place is really important for me. I like to soak in the atmosphere, strolling down the roads. I really enjoyed my random stroll, and soon headed towards Köln (Cologne) with Ken.
I was surprised by how close it was from Bonn. It was a 20 min. ride on the RB (regional train). When we reached Köln, I felt more of the "busy city" atmosphere. Right outside the Hauptbahnhof (central station) was the Kölner Dom (Cologne Cathedral). The gothic architecture towered the city. Personally, I am a big fan of the details of the Gothic architectures. The Kölner Dom definitely was breathtaking.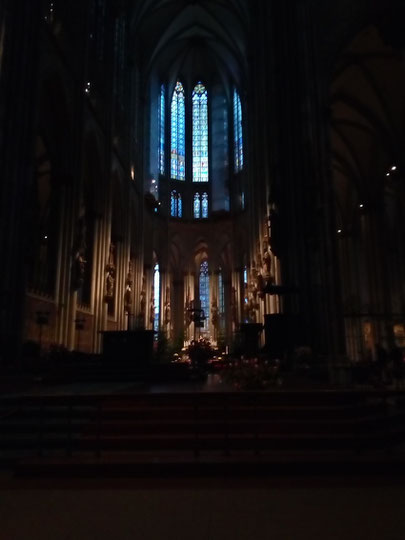 The Kölner Dom has been registered as the The World Heritage site for its exquisite Gothic architecture. Inside, there were beautiful stained glass windows and old artworks. I found many of the carvings here, incredible. One of the stained glass windows were a piece from Gerhard Richter. The window was a kaleidoscope of colors. The abstract design of this window was very different from all the other stained glass windows in the cathedral but I felt that it created a nice harmony with the cathedral itself.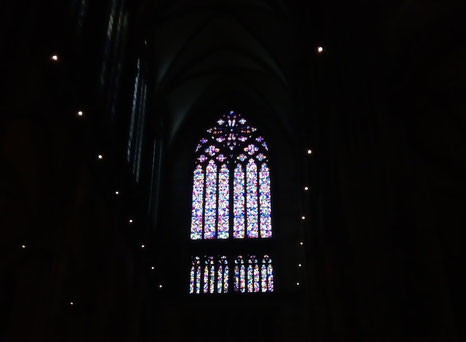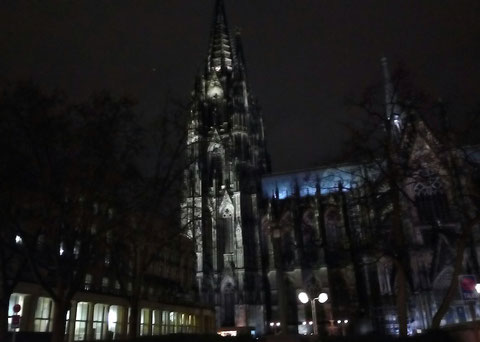 After our fascination with the cathedral, we met our friend from Köln for coffee. Our friend had came to see us at the opening the night before, and it was nice to be able to catch up after a long time :) Soon it was time for us to head back to Berlin. It was such an inspiring, productive weekend with lots to take home.
xA